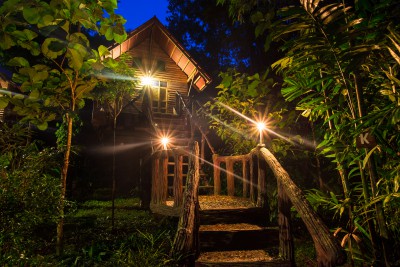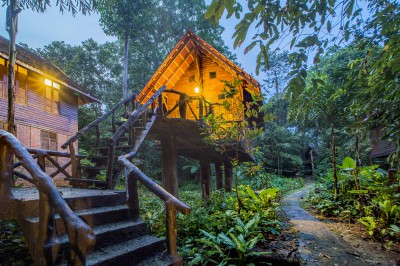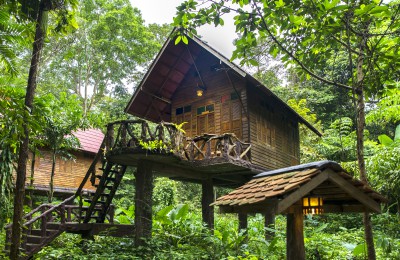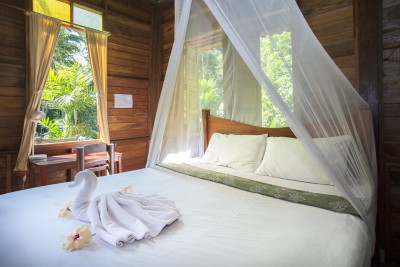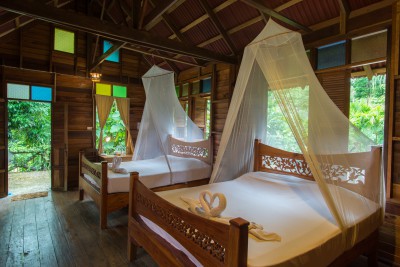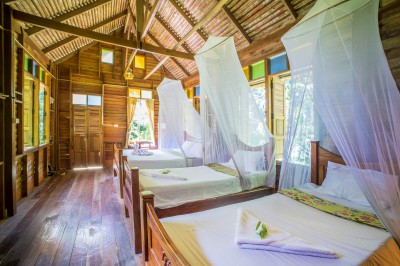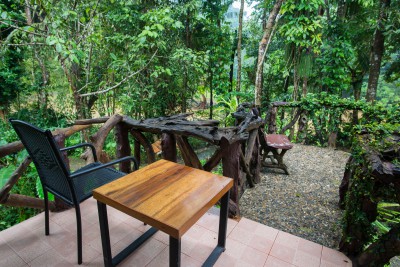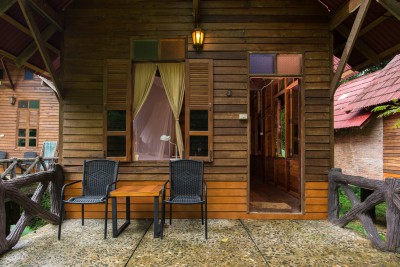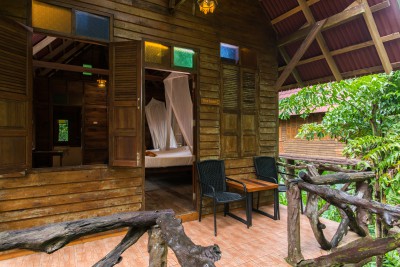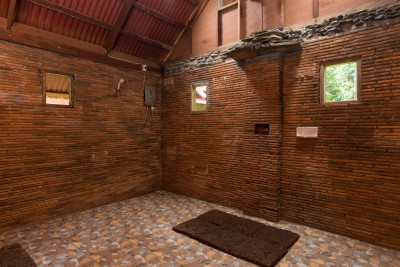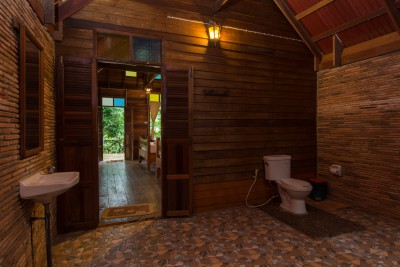 Room Description
Each tree house is private and cozy in an embrace of jungle setting. All tree house sits on leveling contour landscape giving different impressions.
The design was based on the natural preservation with the touch of local traditions. This can be seen from each of the cottage and tree house elements made of local materials including the teak wall, clay ceramic roof, wooden furniture. The terrace represents a solid and comfortable relaxing space through the use of teak, river stones and decorations from different shape of tree branch.
Each guestroom is built with a high ceiling made of wood offering a more spacious room area for comfort and wooden furniture and decor creating an authentic jungle feeling as well as en-suite bathrooms offering guests simply appointed toiletries.
Adjustable fan
Terrace/Sitting area
Bedding supplies, linens
Table
Attached Bathroom with Cold/hot running water
Toiletries